Student of the Month
Zavan Leonard – Kindergarten
The Hollister Early Childhood Center is excited to announce Zavan Leonard as our ECC Student of the Month. Mrs. Hasler shares that Zavan is a very special boy. She is so honored to have the privilege to be his teacher as she has gotten to watch Zavan grow and develop into a true leader in their class. He is quick to solve problems without being asked. Zavan is kind, caring, and is always willing to help tie a friend's shoe along with looking for ways to help around the classroom without being asked. Zavan works hard every day and challenges himself to do better than he did before. Mrs. Hasler states she is so excited to see where his future leads, because she knows that Zavan has a bright one.
Great job, Zavan! We're proud of you!
---
Top Tiger – Dominick Maric – 1st Grade
"Dominick is such a kind young man. He sees a friend that needs someone to play with and joins them. He sees something that needs to be cleaned up and takes care of it. All without being asked! Dominick is so responsible and a great leader in our classroom. I can always count on him to set a great example everywhere in the building. I'm so proud of him!" – Miss Arias
---
Love & Logic Classes
Love & Logic classes will begin on Tuesday, next week, Nov. 19! They will be held every Tuesday, 6:00-8:00 pm, through Dec. 17. There is a $20.00 registration fee per family that includes a book, childcare, and a $20.00 gift card at the completion of the classes. They will be held in the lower level of the Early Childhood Center in room 1304. Childcare will also be in the lower level in room 1312. Please enter through the lower level doors. Anyone wanting to attend needs to register no later than Monday, Nov. 18. The fee can be paid at the first class. Please call 417-243-4015 to register.
---
No School!
Friday, November 8
Tri Lakes Professional Learning Day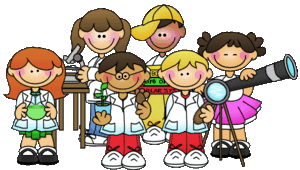 ---
---
Top Tiger – Iris Espino – Kindergarten
"Iris is such a sweet girl! She comes to school every day with a smile on her face, ready to be the best she can be. She goes quietly about her day, working hard, being kind, and setting an amazing example for others. iris IS a Top Tiger!" – Mrs. Ortega
---
Top Tiger – Josiah Evans – Kindergarten
"Josiah is the perfect example of a Top Tiger. Josiah always helps others, shows respect to his teachers, and works very hard. I'm so proud of Josiah!" – Ms. Birk
---
Top Tiger – Baylee Holle – Kindergarten
"Baylee has such a kind and loving heart. She is determined to make everyone feel special and loved. She brightens the room when she walks in with her smile, hugs, and kind words. Baylee also works very hard to demonstrate the Tiger Code. I can always count on her to be kind, be safe, and be a learner. She is an amazing role model and friend." – Mrs. Edwards
---
Top Tiger – Mac Zsiga – Kindergarten
"Mac goes above and beyond at everything he does. He works extremely hard to be the very best he can be. I can always count on him to set a good example for his classmates. He is a helper and a friend to all." – Mrs. Edwards
---
---
---

Early Out – Thursday, Oct. 17 – Dismiss 1:51 pm
Parent/Teacher Conferences – Thurs., Oct. 17 – 2:00-7:30 pm
No School – Friday, Oct. 18
---
---
---
Homecoming Spirit Week Dress Up Days:
Monday, Oct. 7 – PJ Day
Tuesday, Oct. 8 – Mismatch Day
Wednesday, Oct. 9 – Disney Day
Thursday, Oct. 10 – Camo Day
Friday, Oct. 11 – Blue & White Day
---
Top Tiger – Zavan Leonard – Kindergarten
"I am so excited to nominate Zavan as our first Top Tiger. Zavan is an incredible example to others as to what a Top Tiger looks like. He is quick to help a friend tie a shoe or fix a problem without being asked. He is kind to his classmates and is so eager to help anyone and everyone. I am so incredibly proud of this young man and all the ways he has grown. I am SO excited to see where he goes from here. Congratulations Zavan!" – Mrs. Hasler
---
No School!
Friday, Sept. 20, District Professional Development Day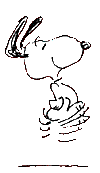 ---
School Picture Day
LifeTouch will be here on Wed., Sept. 18, for school pictures! Please send your picture package envelope with payment enclosed to your student's teacher by this date. The school office cannot make change, so please send the correct payment amount. Smile!

---
---