Student of the Month
Matthew Spurling – 1st Grade
The Hollister Early Childhood Center is excited to announce Matthew Spurling as our ECC Student of the Month. Mrs. Graham shares that Matthew is a wonderful young man who is well deserving of this honor. She knows she can always count on Matthew to be modeling the Tiger Code for his classmates in all settings including the hallway, lunchroom, and playground. Matthew listens respectfully to all adults and happily follows directions. Matthew is a wonderful helper to both his teacher and his classmates. Mrs Graham says it is such a blessing to have Matthew in class!
Great job, Matthew! We're proud of you!
---

Early Out – Thursday, Oct. 17 – Dismiss 1:51 pm
Parent/Teacher Conferences – Thurs., Oct. 17 – 2:00-7:30 pm
No School – Friday, Oct. 18
---
---
---
Homecoming Spirit Week Dress Up Days:
Monday, Oct. 7 – PJ Day
Tuesday, Oct. 8 – Mismatch Day
Wednesday, Oct. 9 – Disney Day
Thursday, Oct. 10 – Camo Day
Friday, Oct. 11 – Blue & White Day
---
Top Tiger – Zavan Leonard – Kindergarten
"I am so excited to nominate Zavan as our first Top Tiger. Zavan is an incredible example to others as to what a Top Tiger looks like. He is quick to help a friend tie a shoe or fix a problem without being asked. He is kind to his classmates and is so eager to help anyone and everyone. I am so incredibly proud of this young man and all the ways he has grown. I am SO excited to see where he goes from here. Congratulations Zavan!" – Mrs. Hasler
---
No School!
Friday, Sept. 20, District Professional Development Day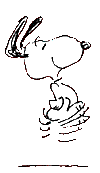 ---
School Picture Day
LifeTouch will be here on Wed., Sept. 18, for school pictures! Please send your picture package envelope with payment enclosed to your student's teacher by this date. The school office cannot make change, so please send the correct payment amount. Smile!

---
---